Mechanical unit products
High stroke/high slide mechanism that can be set for a free operating locus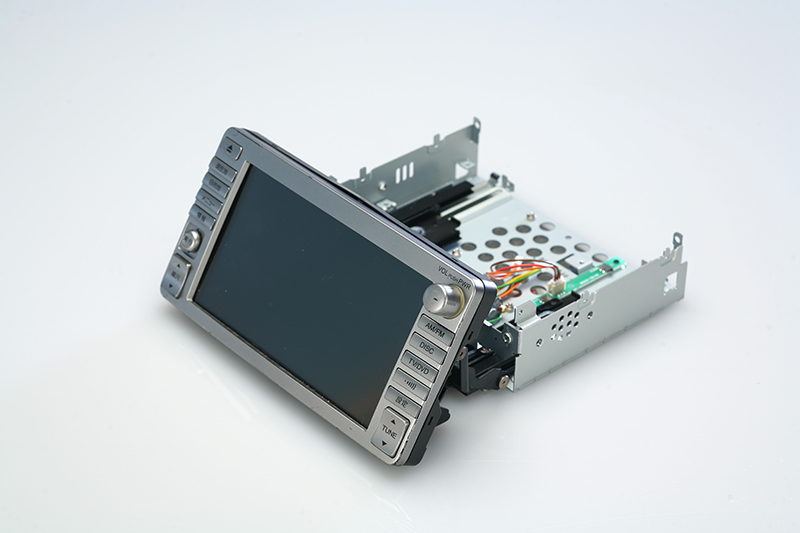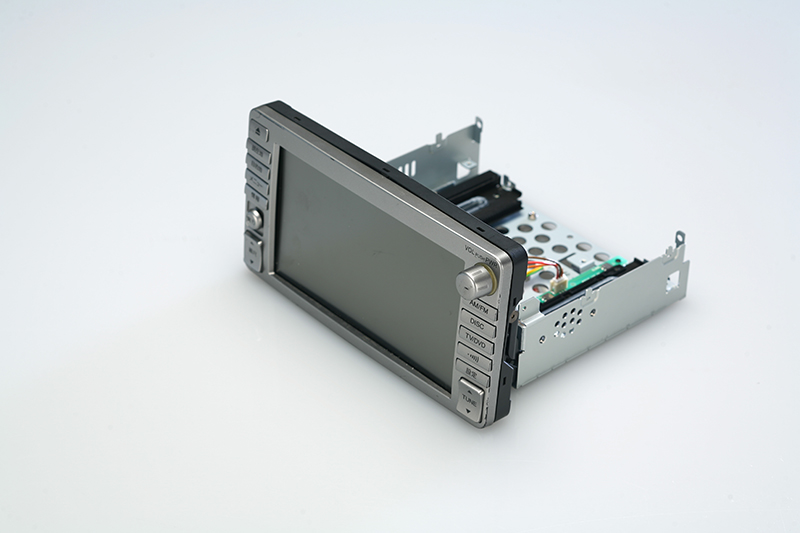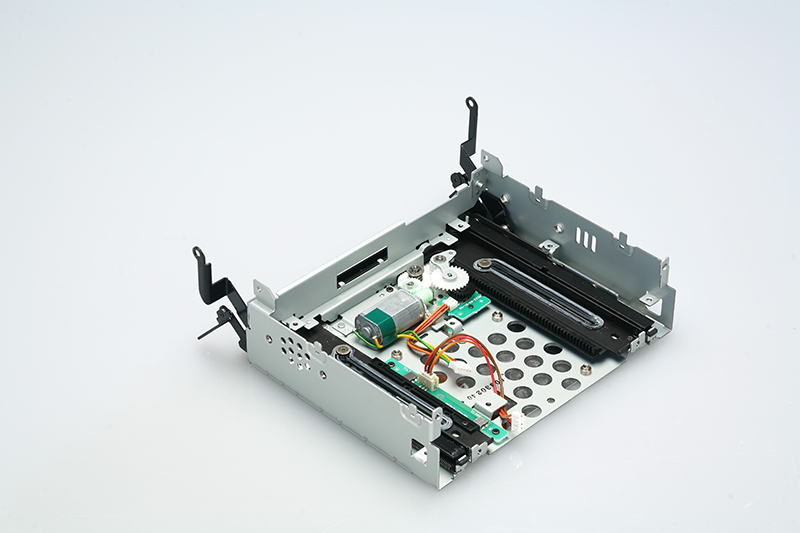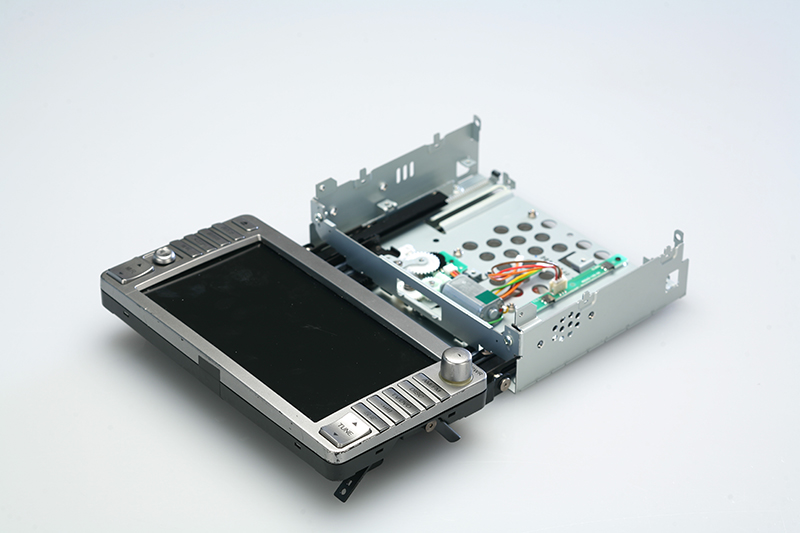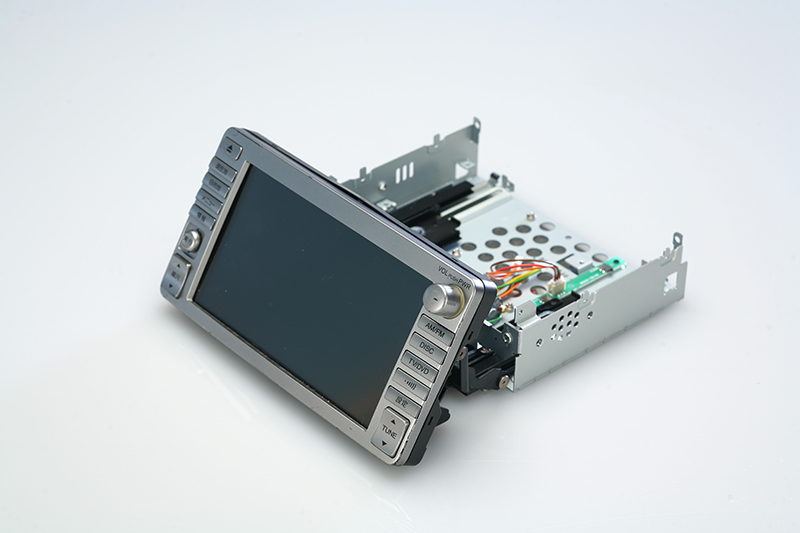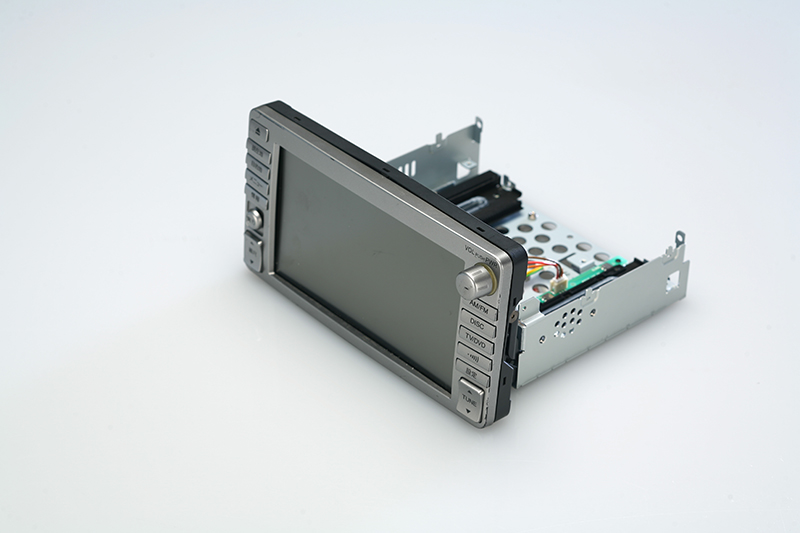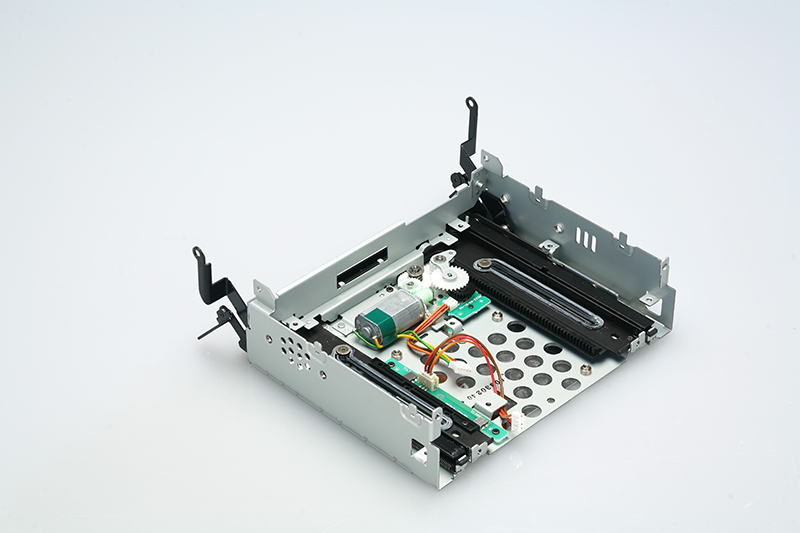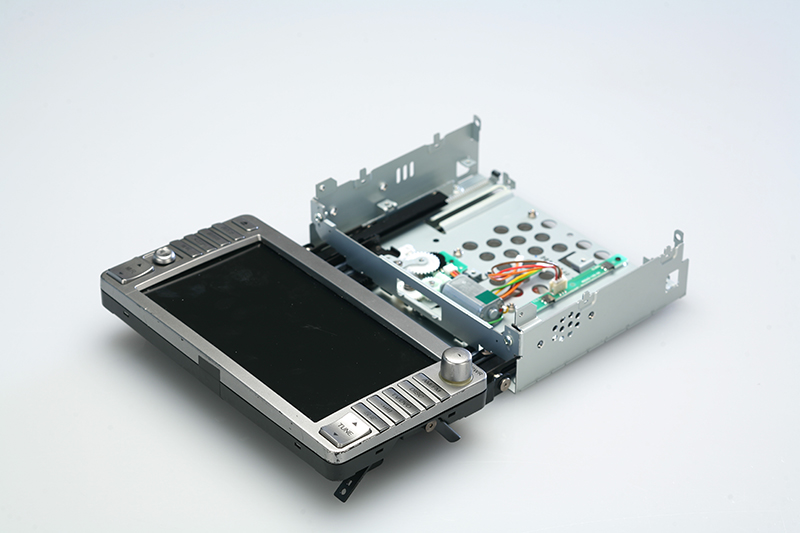 High stroke/high slide mechanism that can be set for a free operating locus
By structuring the slide mechanism with 2 stage rails, we achieve long stroke action, and make possible an operating locus where changes in the open and closed position of the monitor don't interfere with the vehicle's frame.
Our unique rail structure can support loads of 10 kgf, and prevents damage in the event the user should exert great force on it in the open position.
Using appropriate surface treatments and outsert resin makes it possible to ensure the strength of parts while simultaneously improving sliding and lowering operating noise.
We can flexibly respond to various client requests by designing them into the product.
Key technology
2 stage rail structure that makes long strokes possible
Unique monitor operating locus that avoids surrounding parts
2 fulcrum mechanism that doesn't require a monitor guide
Resin outsert for rail parts
Purpose
Slide mechanism for car navigation