Plastic products
Insert molding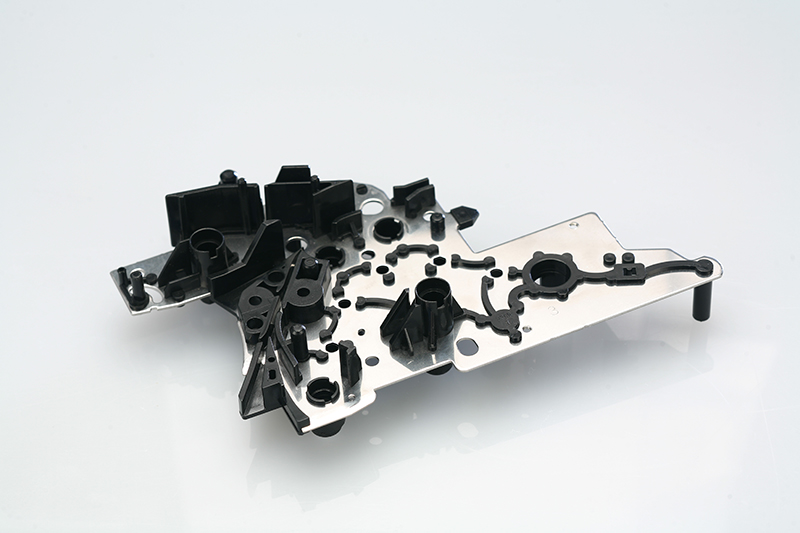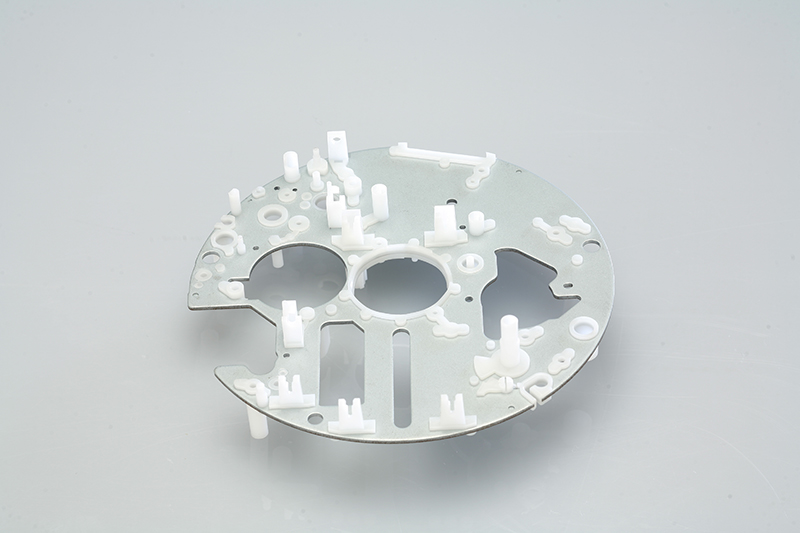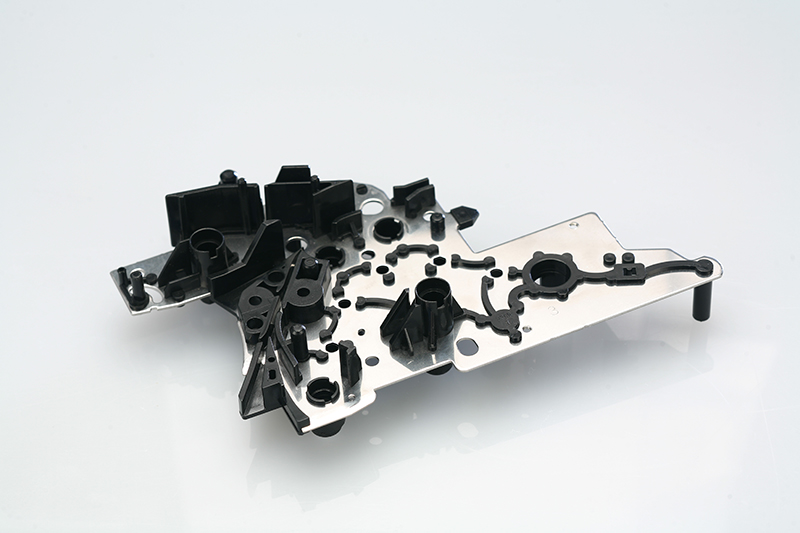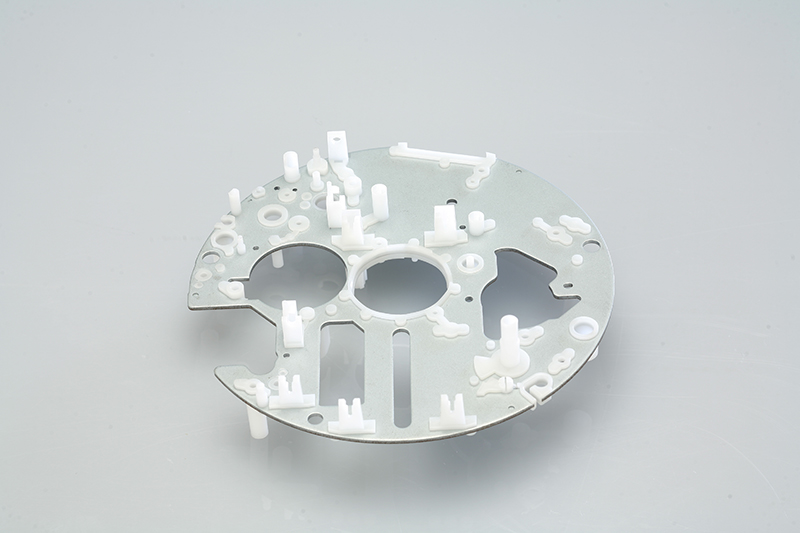 Products that combine the strength of the pressing freedom of shape of resin are possible
Capitalizing on our strength to do both pressing and resin in-house, our unique techniques honed over long years ensures product accuracy.
And since we can combine pressing and resin in a single outlet, it is possible to shorten delivery times.
We have a multitude of accomplishments in such fields as automotive, home appliances, and business machines.
Key technology
In-house press and resin work for assured accuracy
Purpose
Electrical parts for automotive use
Paper feed mechanism and automotive meters
Chassis parts such as panels
Specifications
Resin materials: POM, PA, PPS, PBT, SPS, PP, etc.
Pressing plate thickness: 0.5-3.2 mm