Plastic products
Insulators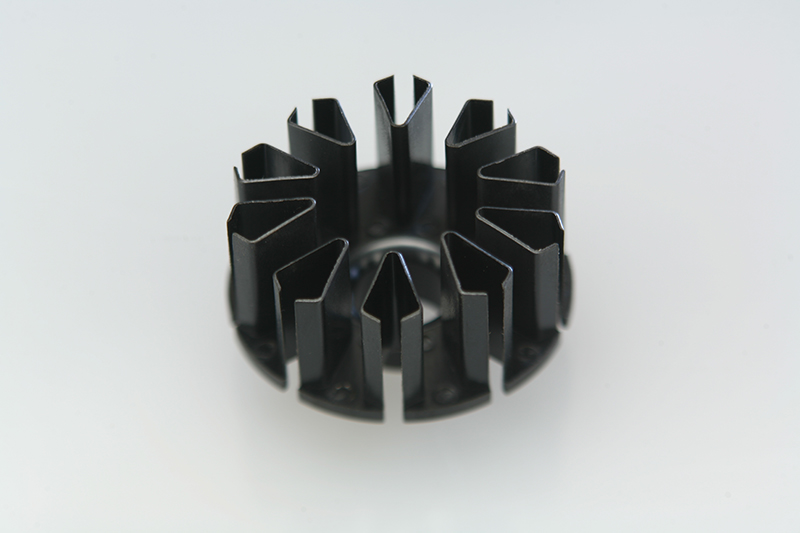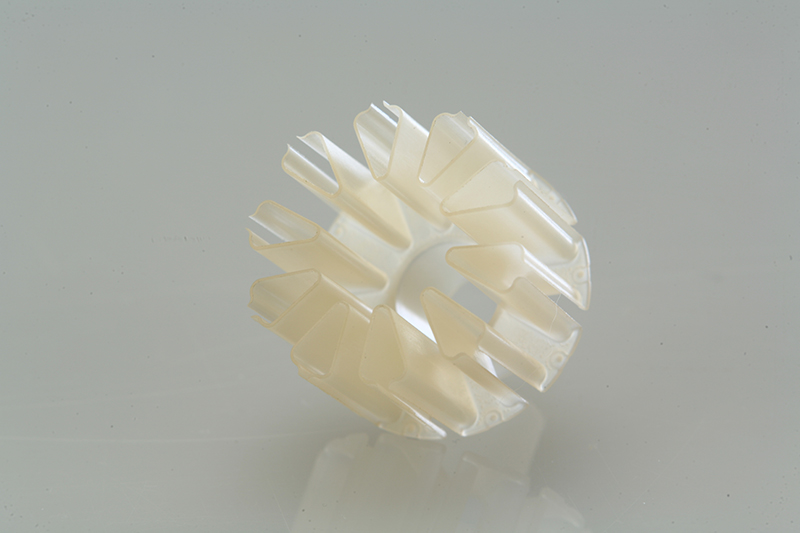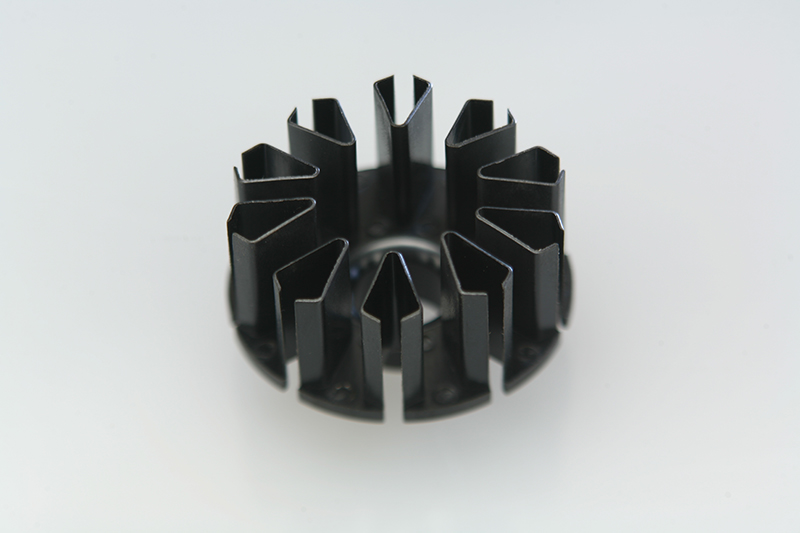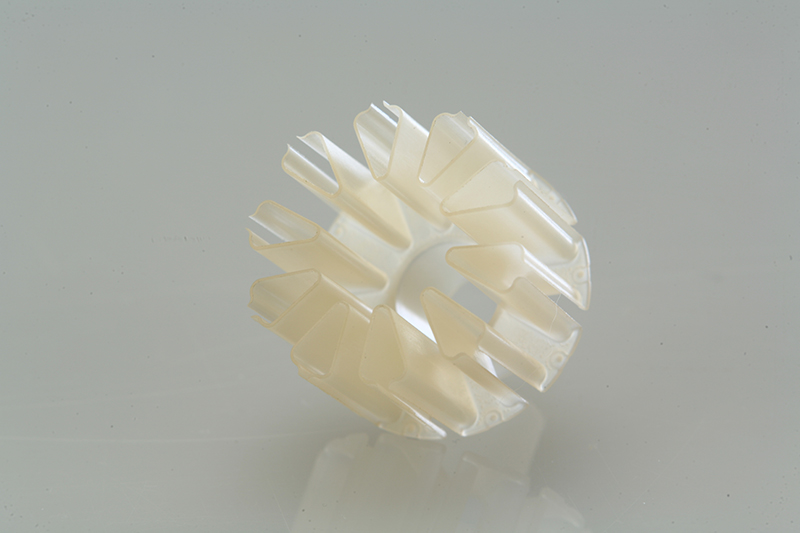 Thin wall molding techniques make improved motor performance possible
By making the motor core and magnet wire insulated coating molded resin parts, you can attempt to improve yield and reduce workload.
In addition, using glass tempering grade material has made it possible to make moldings with walls as thin as 0.3 mm.
This thinning of the walls means more winding can be done on the magnet wire, and motor performance and heat resistance can be improved.
Key technology
Unique mold construction
Glass tempering grade for thin wall molding
Specifications
Resin materials: PA-66, PPS
Thickness: 0.3 mm
External diameter: 35 mm
Length: 20 mm
Heat resistance: 250-260°C