Pressed products
Progressive die ultra-precision cold forging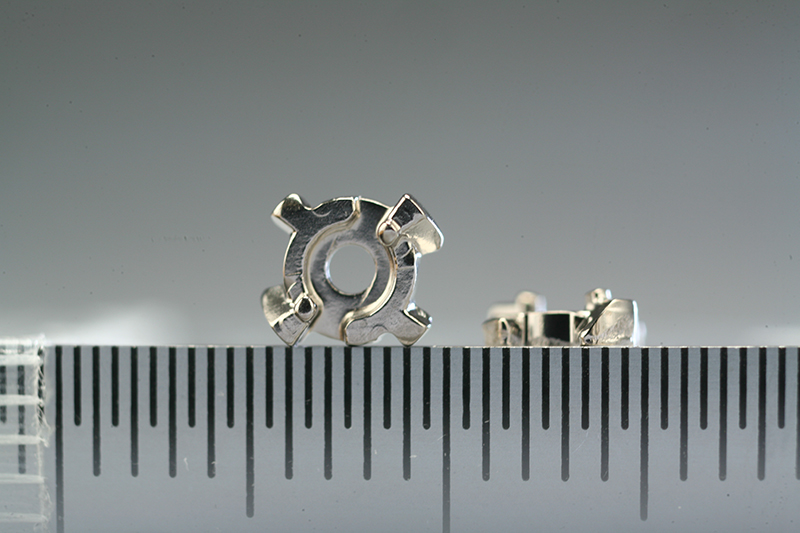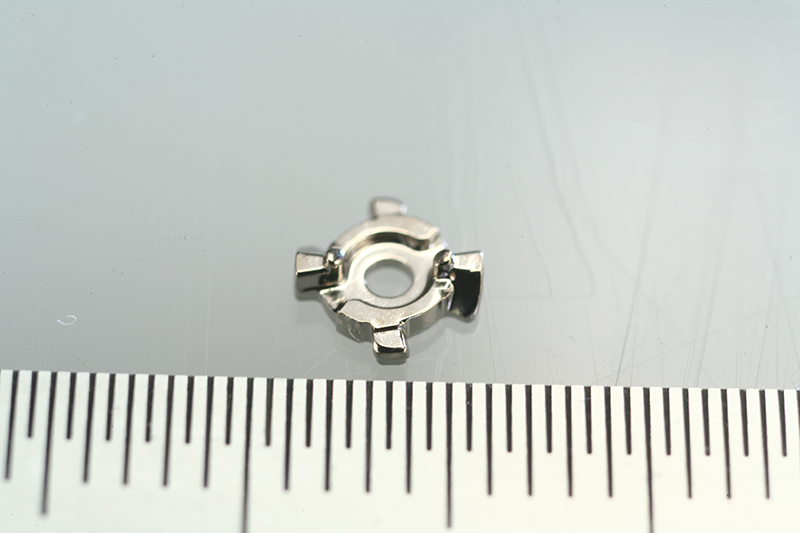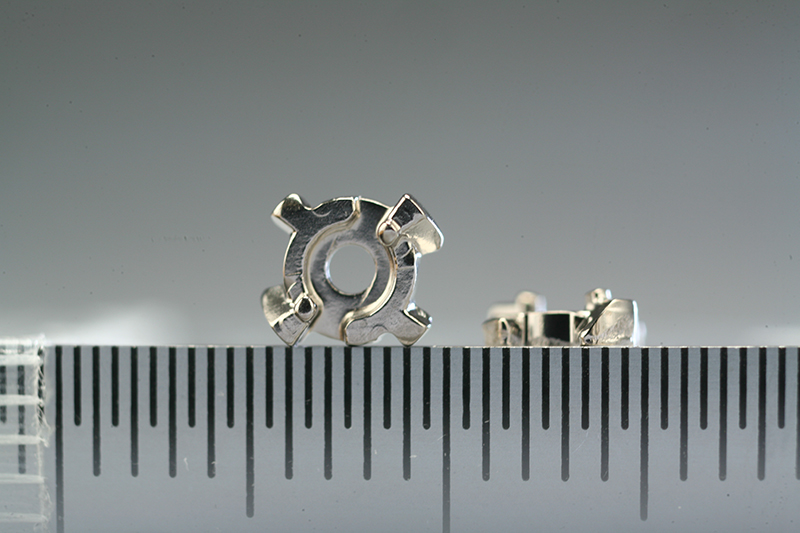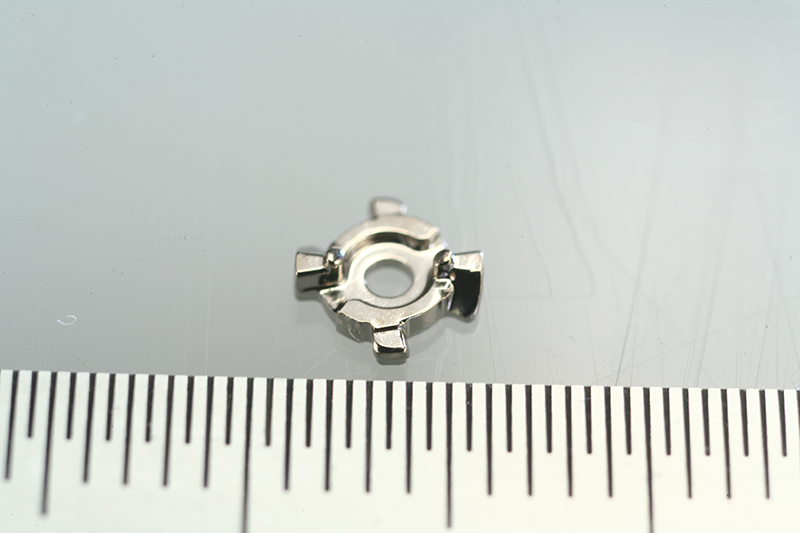 Converting from MIM to press for cost reduction and performance increase
With ultra-precision cold forging, parts that up to now required cutting after MIM (Metal Injection Molding) are now possible through single processing with a press.
Through single processing, quality stabilization, lead time reduction, and significant cost reduction are possible.
Through processing that exceeds the bounds of general cold forging's swaging ratio, we exceed the strength of even MIM parts.
Key technology
Cold forging
Purpose
Cell phone opening and closing part cam mechanism
Liquid crystal parts for video cameras
Rotating hinge parts